Campaign Management
Successfully delivering your marketing and communications plans can take a lot of time and effort.
With experience in all areas of promotion I can project manage and co-ordinate your tactical marketing. Getting the right marketing mix is essential. It's not about using every communications channel available but assessing the best marketing tools for the job. The solution I deliver may be purely digital – or it might be a mix of print, advertising and PR. It might just involve a one-off event. I can build and deliver a campaign that is right for your market, your budget and your priorities. Ultimately it's about being creative, original and impactful.
I am happy to work with existing designers or marketing suppliers you have or I have a wealth of contacts in the business that I work with on print design or web solutions.
Recent Work
Cuimhne – Irish Memory Loss Alliance
Delivering marketing support to a campaign run by Federation of Irish Societies to raise awareness of Dementia amongst the Irish community in Britain. Cuimhne (pronounced queev'na) is the Irish word for Memory and embraces the goal of aiming to become the first Dementia friendly community in Britain. The campaign has a number of elements including a media partnership supporting the fundraising goal of £25,000, web content, social media, events and press coverage.
Ludus Festival Leeds: International Theatre and Performance – Marketing delivery (Jan-July 2012)
From January 2012 – July 2012 I delivered a full-service campaign to promote the performance work happening throughout the conference week of Ludus Festival Leeds. In association with partner arts organisations in Leeds and beyond, Ludus presented  a programme of international and regional performance to coincide with the international conference on performing arts and theatre.
The PSi CONFERENCE is an initiative of the School of Performance and Cultural Industries at the University of Leeds, UK, in partnership with sister schools.
International Print Biennale – Marketing and Regional PR delivery (Sept – Nov 11)
Following on from successful delivery of the marketing strategy I was re-commissioned to deliver the tactical marketing campaign and regional PR. This included working on copy, print production and distribution, adversing concepts, digital channels (website development, twitter, facebook, flickr and you tube).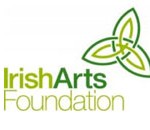 The Irish Arts Foundation is based in Leeds and works to raise the profile of  the music and arts of Ireland throughout Britain. It specialises in creating participatory music training opportunities for young people, supporting artists to pursue successful careers in Irish arts and developing cutting edge performance work.
It is also responsible for running the successful arts festival The Gathering every November and Irish History Month in March.
The Irish Arts Foundation approached me to support in the run up to the launch of a new website – Untold Stories. This was the culmination of a year – long oral archive project collecting stories and photos from the Irish community in Leeds. Key areas of support I provided included:
Co-ordinating all copyright clearences for the the photographs and film used on the website
Facebook and Twitter marketing activity to raise the profile of the website on launch
Host speaker at the launch event
The website has received over 500,000 visits since its launch in April 2011. Have a look around at Untold Stories.
Tweets