Hello…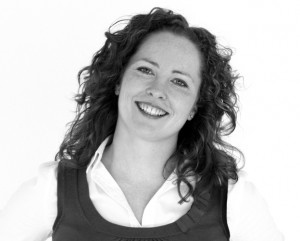 Marketing means many different things to different organisations.
I believe marketing is ultimately about connecting with people – internally and externally. Whatever your organisation  you need to get people to buy into your offer. Marketing is all about finding the right people to persuade and build relationships with. You need to be clear about your messages, know who to direct them to and ultimately convert them to your cause!
What I offer is a flexible and affordable marketing approach that combines the understanding of the value of research with the ability to produce relevant strategic plans and see those through to practical results-driven delivery. For inspiration and new thinking that will really make a difference and get the results you want I apply leading marketing practice from commercial and not-for-profit sectors.
My current clients include:
North East Children's Theatre Consortium – 3 year evaluation project with 8 venues across the North East working to engage family audiences with children's theatre
Leeds Irish Health and Homes – marketing strategy and tactical communications delivery for their housing and support services
Westward Care – Marketing strategy and delivery of campaign management to sell new development of luxury apartments for older people with care and support
Leeds College of Art – Seminar on marketing for graduating students
Westhope Craft College – Development of marketing strategy
Previous clients include:
Z-arts – Evaluation of Big Imaginations Consortium – North West Children's Theatre Consortium via 4 focus groups with 16 venues
Bradford One – Market feasibility Report for Bradford Odeon bid – audience profiling & potential penetration, competitor analysis, product analysis and market research with tour operators.
Bradford Council – Review of 'Only Connect' – the 20 year cultural strategy for the Bradford District and re-write strategy
Irish in Britain – Marketing strategy and tactical delivery and brand review
London Irish Centre – Marketing training courses and launch of Report in House of Commons
Ludus Festival Leeds: International Theatre and Performance  – Marketing strategy and delivery
University of Limerick (Concert Hall) – Customer experience and audience development review
St Alex Ltd – Housing, care and support services – Strategic marketing advice
International Print Biennale – Marketing Strategy and delivery (2014 / 2011)
UNESCO Bradford City of Film – Board Away Day – Stakeholder Engagement
Bradford Council – 'Selling through Storytelling' – Workshop for artists and cultural organisations
Made In Ireland: Irish Arts in Britain conference  – Event management and marketing workshop delivery
Theatre in the Mill – Facilitation of a Scoping Day to develop a project idea
Irish Arts Foundation – Marketing support for the online launch of 'Untold Stories'
Get in touch
If you are visiting because you need advice, support or direction for your marketing I am confident I can help.
Have a look around and see what I have got to say about some of the services I offer. Even better why not give me a call (07810 700797) and I can chat to you about your individual needs….some free advice whether you work with me or not!
Tweets
Irish in Britain
Ongoing marketing support with a current focus on a brand review across organisational strategy, values,  name, marketing collateral etc. Updates to follow!
Read more »
Bradford Council
Review of the 20 year Cultural Strategy for Bradford District – including liaison with the Cultural and Tourism Partnership Board; stakeholder and public consultation and a re-visioned written strategy
Read more »
Cuimhne: Irish Memory Loss Alliance
Making the Irish community the first Dementia Friendly community in Britain. Working on web content, social media and press coverage.
Read more »